This beautiful big sunflower photograph is the perfect way to bring nature's beauty inside the home. You'll find the large yellow petals, brown center with seeds and dark background pleasing to look at. We'd like to feature our large throw pillows first. These pillows have a zippered enclosure so you can remove the cover and wash in the washing machine. You'll find a 13" by 21" lumbar support pillow is also available with this design.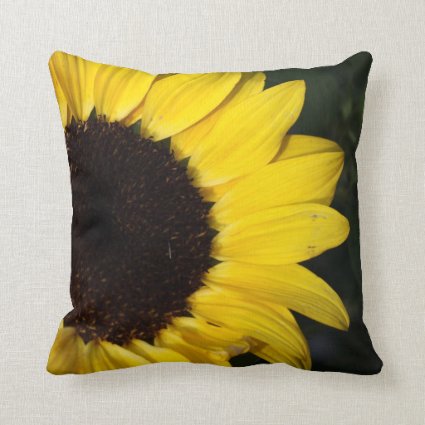 How about this 16" x 24" kitchen towel to brighten up your country kitchen.
If you love sunflowers as much as I do, check out this Sunflower Collection of gifts, home decor and more.